NEXT AFTER-HOURS EVENT
June 25, 2019 – 5:30-7:30pm
Paesano's at the Quarry
*************
M O N T H L Y M E E T I N G S
Monthly Meetings are held on the 2nd Friday of each month at Sonterra Country Club (901 Sonterra Blvd). Cost of the luncheon is $25, checks payable to BCRW. Networking is at 11:00am, followed by a luncheon with guest speaker(s) and discussion.
NEXT GENERAL MEETING and LUNCHEON
July 12, 2019 – 11am Sonterra Country Club
Immigration and "The Remembrance Project"

with Director Maria Espinoza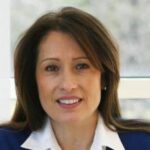 and

George Rodriguez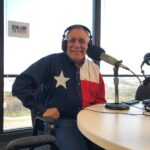 Syndicated writer, commentator and host of El Conservador radio broadcast.
11:00 – 11:30 – Networking
11:30 – 1:00 – Meeting
210-495-6058 by Tuesday, July 9
See Events Page for more info and other BCRW Events